Here, you will find all the software products you need for the uninterrupted implementation of your ECM system throughout your company.
As field-tested, ready-to-use standard solutions for your existing ERP platform or freely configurable for individual approaches. In the operating mode that best suits your digitalization strategy. With dedicated support from Germany, investment security and complete fulfilment of your compliance requirements. Simple. Lean. Quick to implement.
Total freedom in terms of the operating mode
Our ECM software products at a glance
Do you have specific questions regarding one of our software products?
Why not arrange a meeting now — within 15 minutes, we'll have you convinced!
Discover the easy way to digitalize your complex P2P processes. With advice, software products, implementation and managed services from edoc. Your partner for everything that will make the long-term implementation of your digitalization strategy fun from the outset!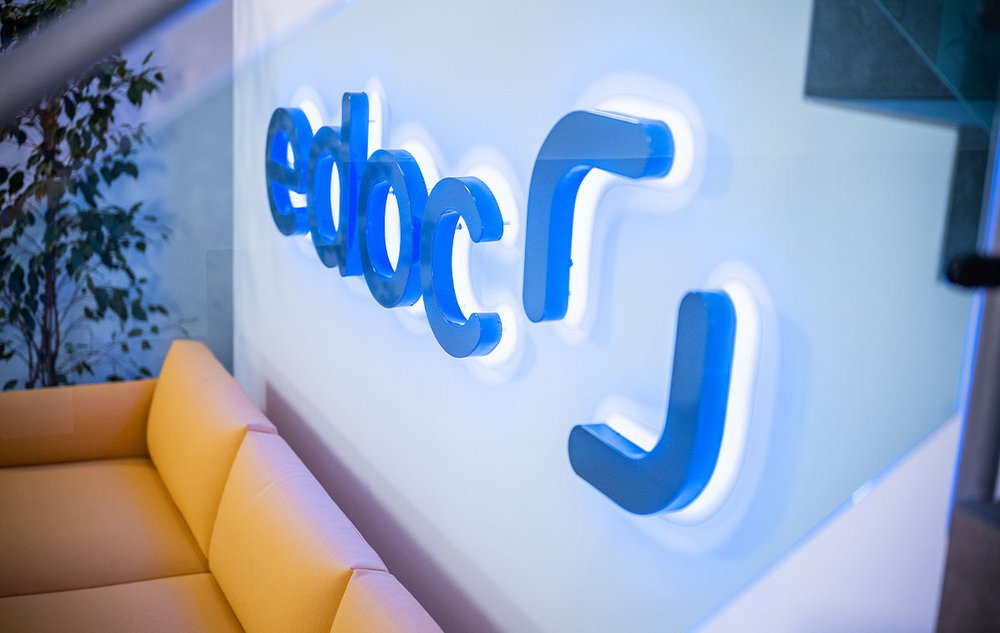 A one-to-one platform for all processes
When we install the first edoc software product for your Enterprise Content Management System (ERM), we will also install the edoc 365 business process platform: our scalable platform in the SaaS cloud or on-premises, on which all standard and individual processes can be automated step by step in a single system. Equipped with basic functionalities, edoc 365 business process platform ensures that all subsequently added processes always utilize the data that has been input for the overall environment. Most importantly, as a one-to-one platform, it offers data security without compromise. Ideal features for a long-term stable system. Simple. Secure. Cost-effective.
With d.velop documents, we have an ECM solution with which we can implement the digital transformation of our processes. It was the integration directly in SAP and in existing systems and processes that convinced us. With edoc, we have found a competent ECM specialist that took our requirements on board professionally and implemented them in the projects with best practice solutions.
Dirk Engelfried, Head of IT, zwissTEX GmbH
It's fun going digital with edoc!
Opting for edoc means opting for the easy way to digitalize complex P2P processes. With advice, implementation, operation and service from a single partner. And with experts at your side who understand the processes and know exactly what is at stake. Find out more about the integration process with edoc here.