Printing, signing then scanning your documents is a thing of the past. The digital signature is the future!
History of changes
Digital archiving
No media inconsistencies
Can be used on the go
Automatic duplicate mailing
High security through identification
Mobile working and the use of workations make it more important than ever that all documents can be accessed from anywhere at any time. However, being able to access the documents isn't enough. In order to process these documents, your employees must have a legal capacity to act. The solution is the digital signature, with which documents can be legally signed from anywhere and at any time using a mobile device.
Super easy and quick to integrate into your existing system.
Digitization is fun with edoc! As complete integration experts, we keep your employees on side, train them, help them overcome any fears and ensure the necessary acceptance of the new digital solution.
Functions that will blow your mind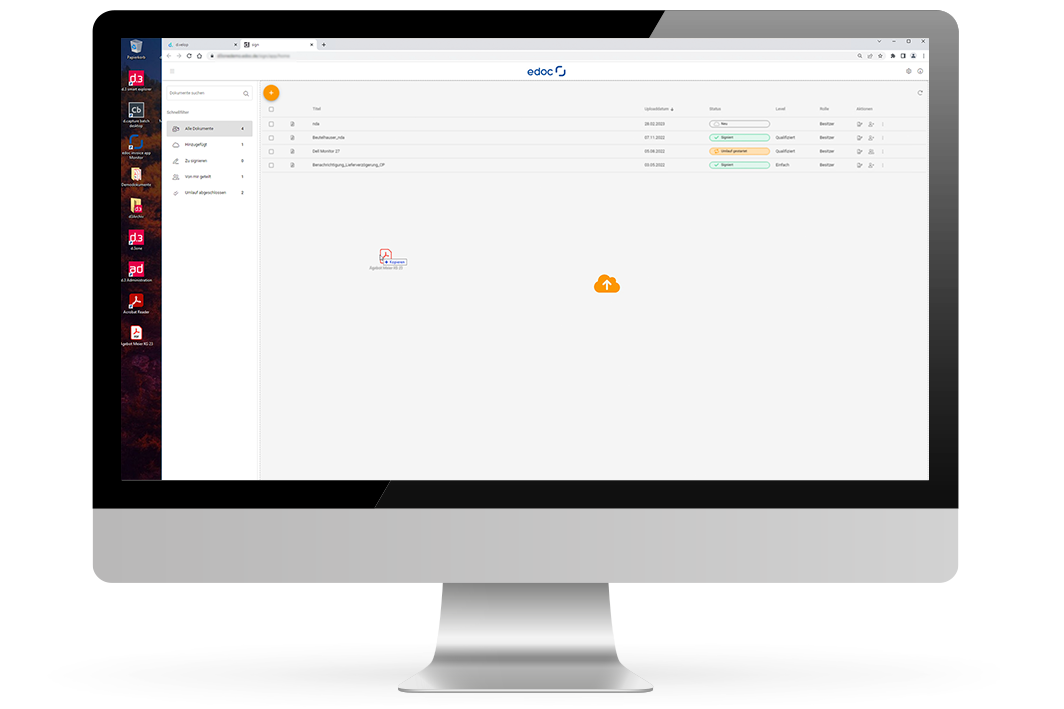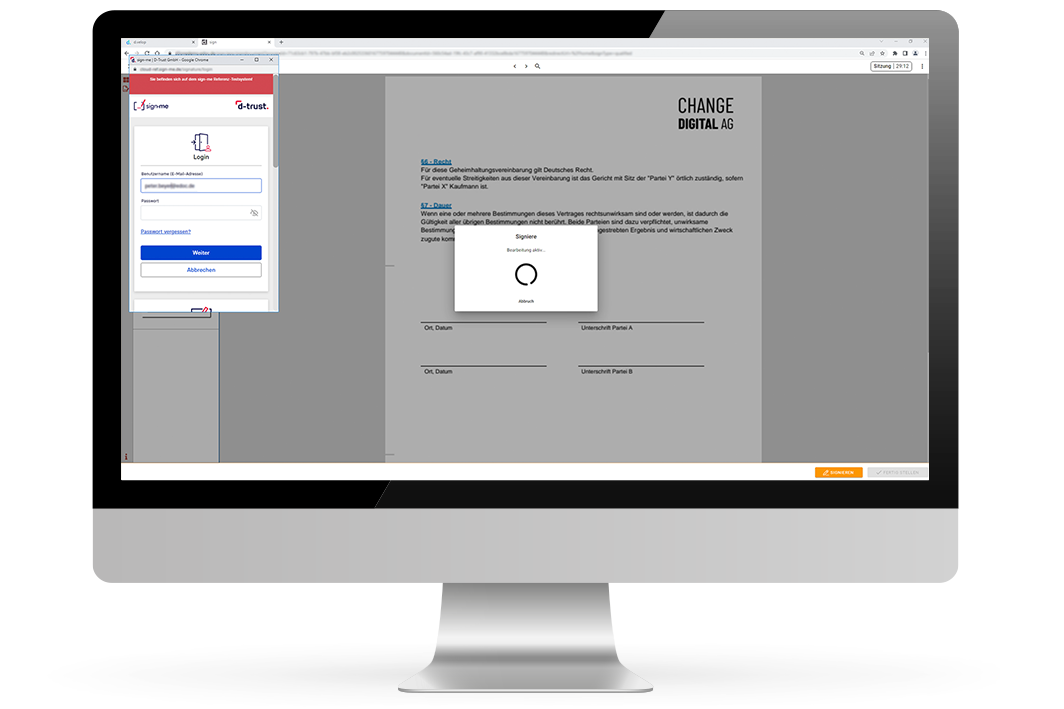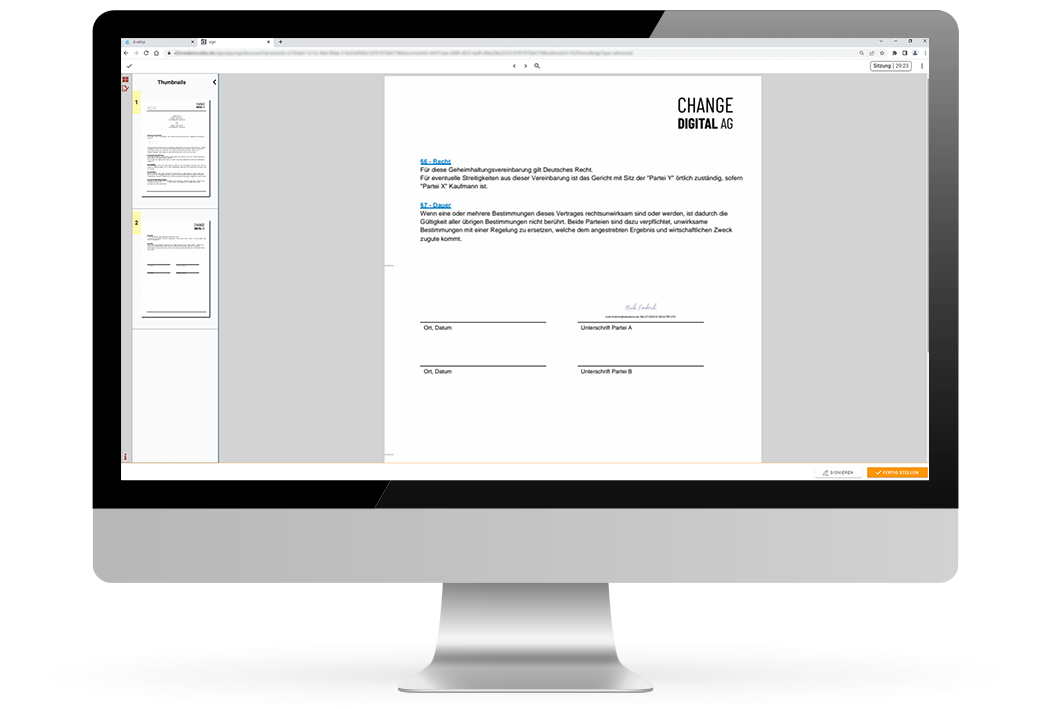 The software behind it all: d.velop sign
The digital signature can be easily applied using a cloud-based solution that is completely intuitive to use. No previous knowledge or technical skills are required. All you need to understand is the different signature levels.

We're all about analyzing and rethinking process flows, generating ideas, developing, implementing and perfecting the optimum solution – all while keeping a keen eye on your process.