The edoc standard solution for digitized incoming invoice processing covers the entire workflow – from receipt of the invoice from various input sources to transfer to your financial accounting system for posting.
High functionality and ease of use
For cost invoices and incoming invoices with order references
Can be used for XRechnung files
Integration of mobile users via the app
Full compliance during approval and archiving
Audit-proof archiving in any ECM system
A modular concept that grows with your needs
Our solution speeds up the process enormously. You always know exactly where each invoice is, avoid losing cash discounts and lay the foundations for efficient mobile working. Seamlessly integrated into your existing ERP system, ordering and accounting systems. Plus, additional components can be added modularly at any time.
A major stepping stone on the way to a fully digitized P2P process!
All process steps covered by one digital solution from edoc:
Incoming invoice processing is a business-critical process. When automating your business, trust in our expertise and the best-practice methods employed by our software solution, the edoc invoice. When it comes to invoice entry, compliance, invoice verification and tax, we guarantee absolute security.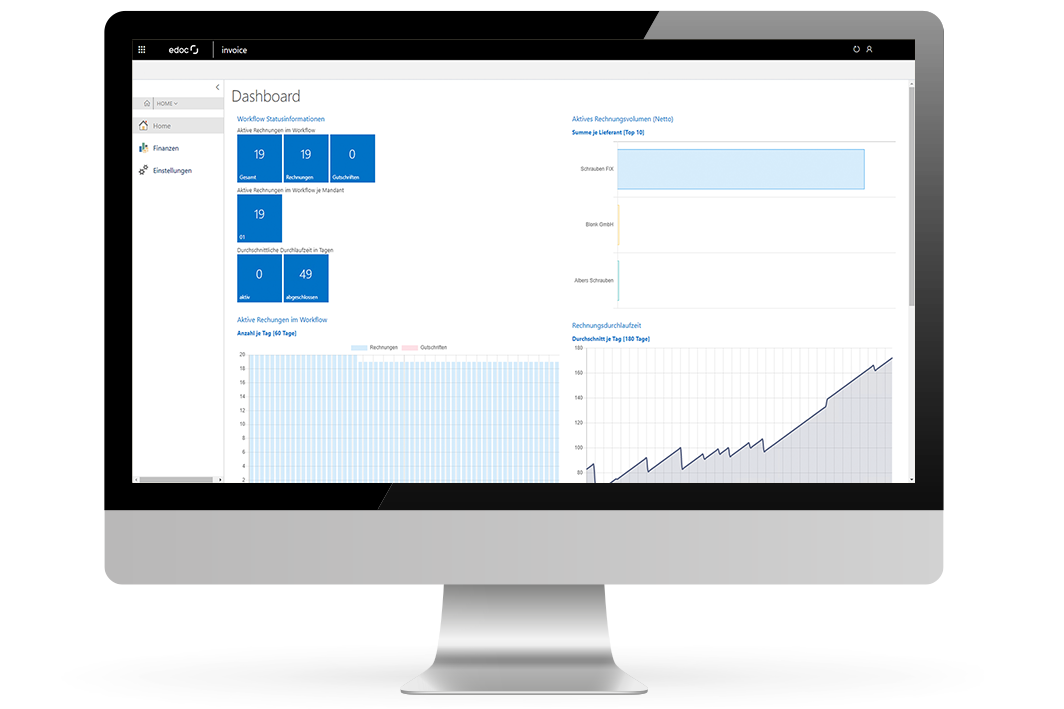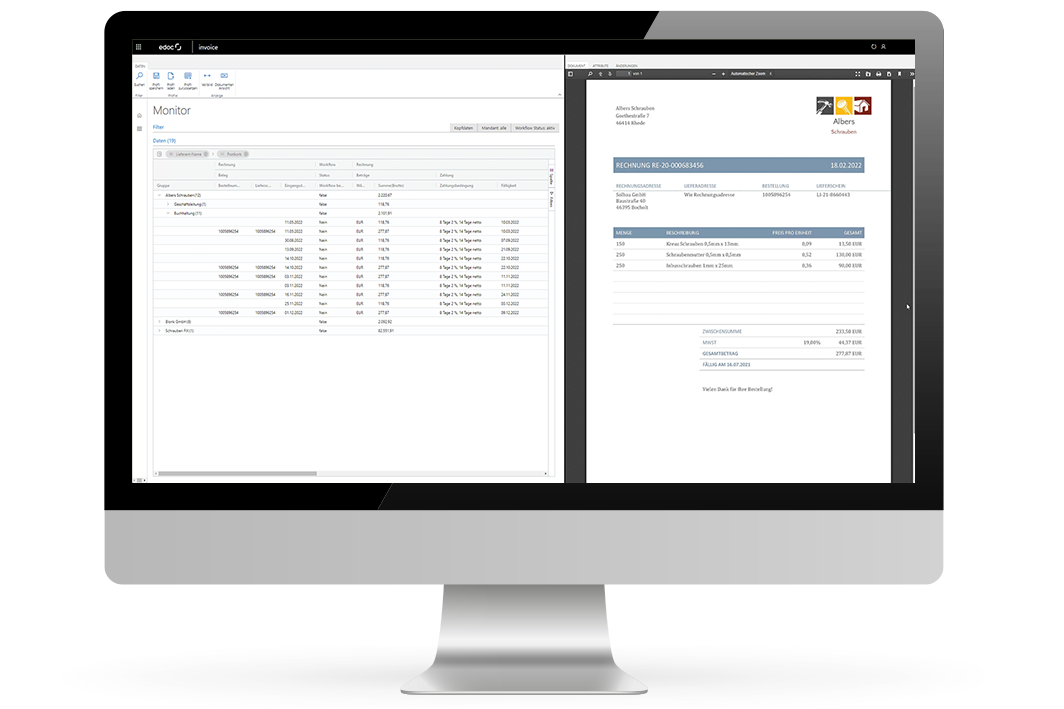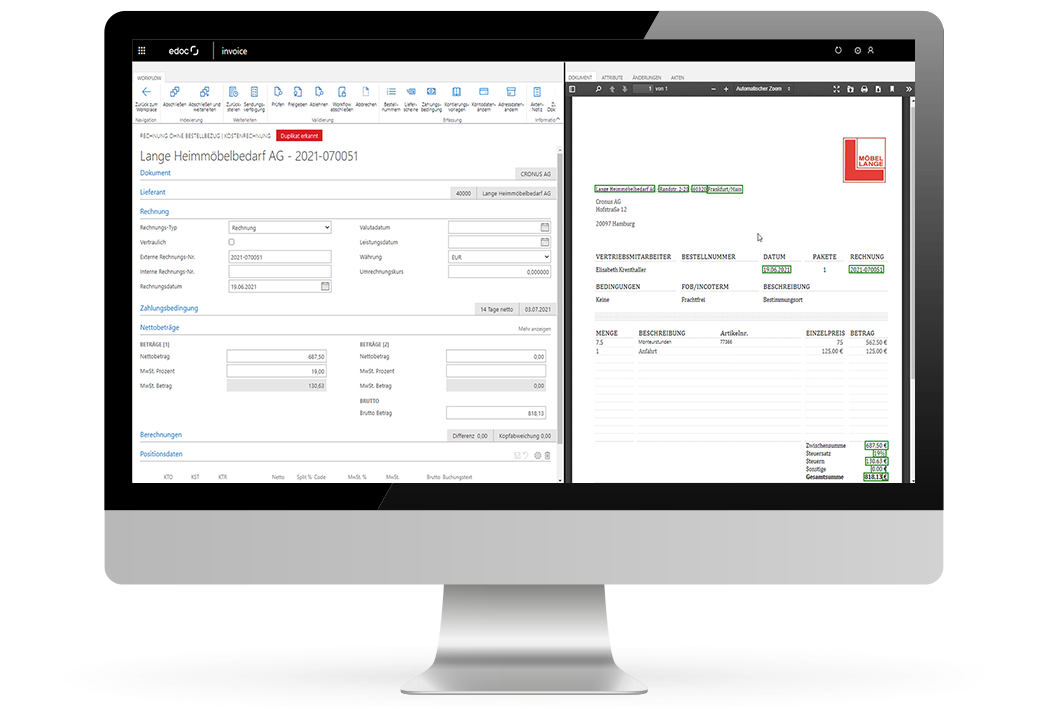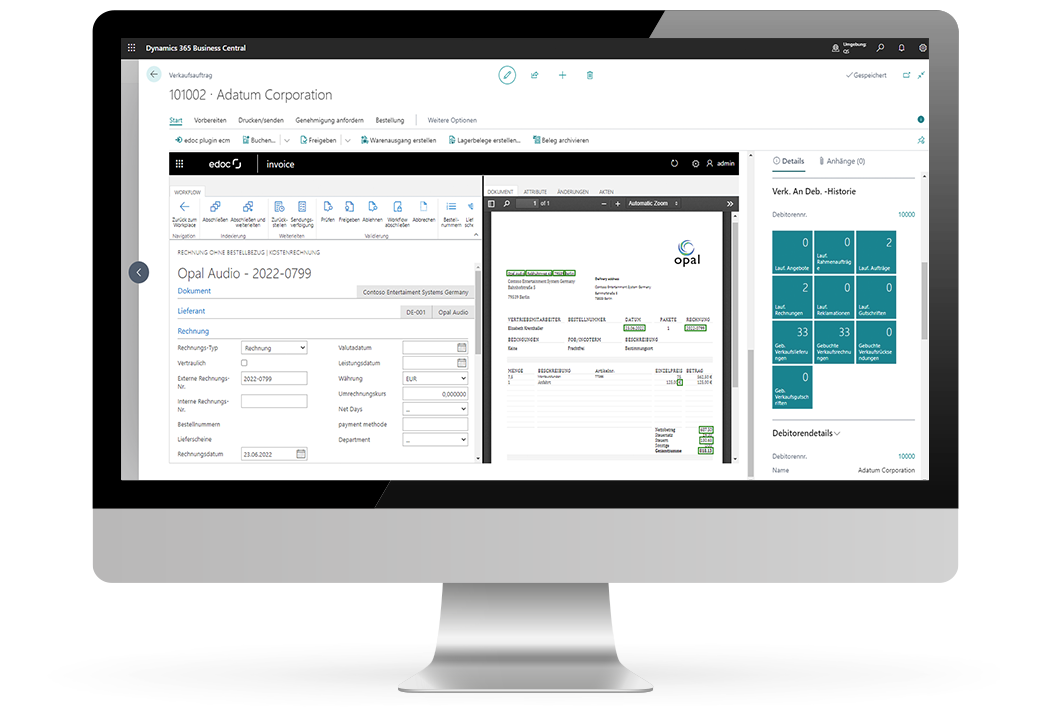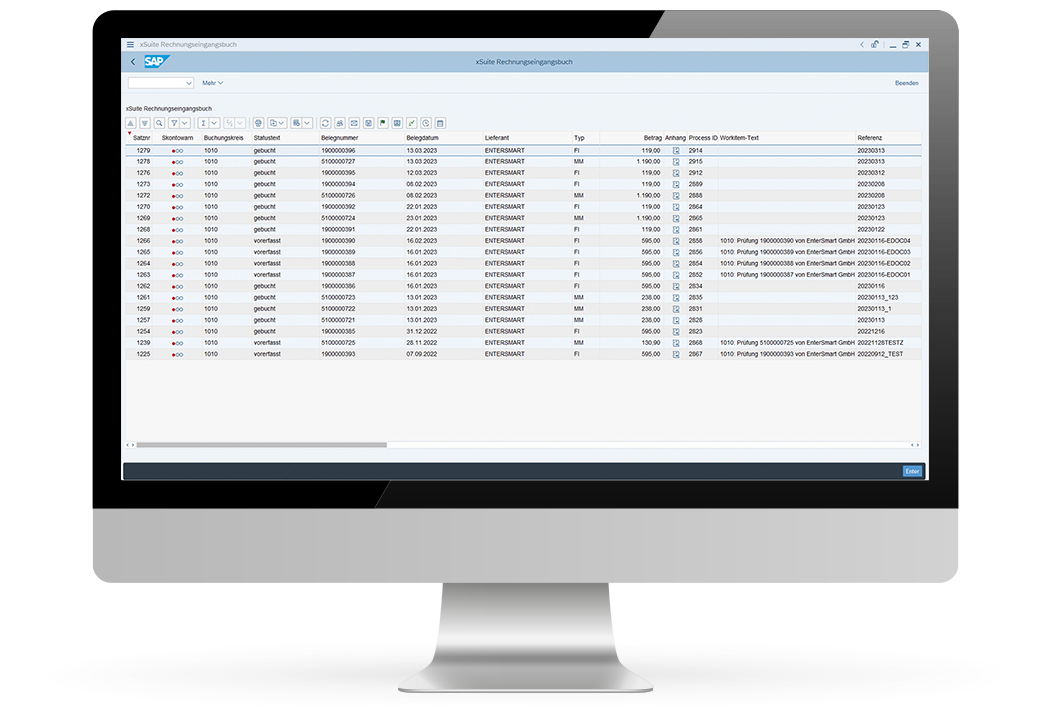 After reviewing a wide variety of software solutions from various providers for the digitization of our incoming invoice processing, we decided to go with edoc because we believed that edoc's best-practice solutions met almost all of our requirements. With edoc, we feel we have a strong partner at our side.
Gerd Andor, Head of Accounting, Karwendel-Werke Huber GmbH & Co. KG
The software behind it all: edoc invoice
The basis of our digital incoming invoice processing solution is the standard software edoc invoice with a maintenance contract. It draws on experience from a large number of successful workflow projects in this field. edoc invoice provides a state-of-the-art technological platform featuring the latest development and control technologies for optimized performance. It runs in the cloud, on-premises or as a hybrid solution.
Digital incoming invoice processing with xSuite for SAP
xSuite Invoice is a powerful solution for processing all incoming invoices in all formats and from all channels in your SAP system. E-invoicing portals can also be used to accept invoices. The xSuite component Prediction Server also includes an option to create forecasts based on deep learning, for example forecasts relating to the expected number of invoices in a certain period, the average amounts or the invoice total, including graphical representations.