Discover the easy way to digitize your contract management process now. Use the right combination of tactics to achieve intelligent results. And rely on one partner who can provide everything you need.
Digital contract management is not only about efficiency, transparency and compliance, but also about allowing you to focus on the value-adding activities.
In today's fast-paced world, companies rely on digital contract management to streamline their operations and meet regulatory compliance requirements. The digital solution reminds you in good time about ongoing committments, so you no longer have to remember deadlines and appointments. Our contract management system will take care of this for you from now on.

Key features for you to enjoy:
Find contracts instantly
Never miss a deadline again
Simple and intuitive operation as well as straightforward management of contracts
Deadline management with automatic resubmission function
Overview thanks to automated reminder function
There are great challenges ahead. But we will be by your side as an experienced partner. Our dedicated and knowledgeable consultants will personally advise you on the best solution, support you throughout the process and train your employees. Our aim is to produce an impressive result and have fun along the way!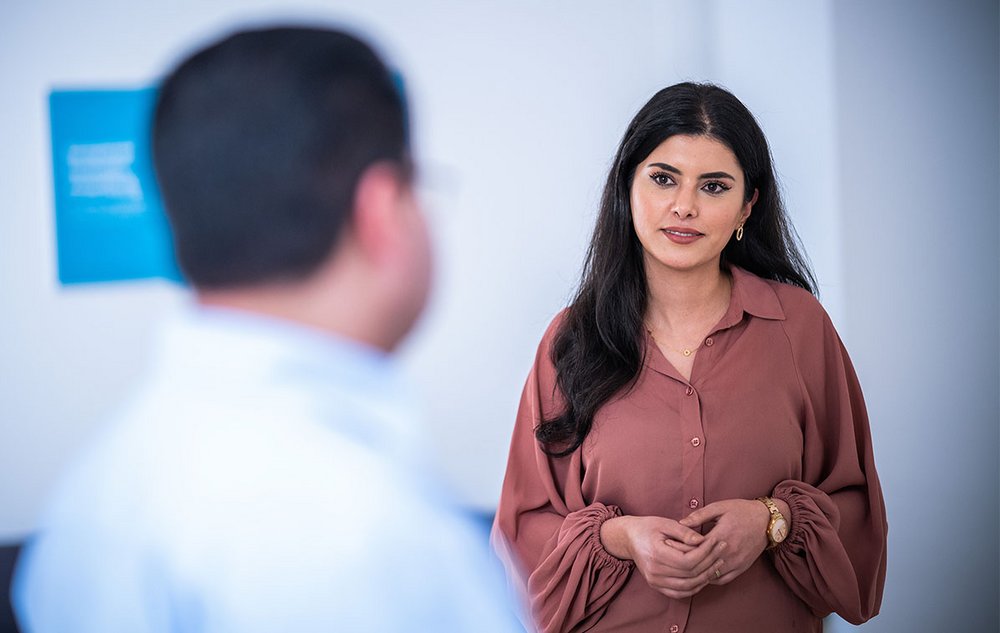 Arrange a no-obligation presentation and give us 15 minutes of your time to inspire you!
Functions that will blow your mind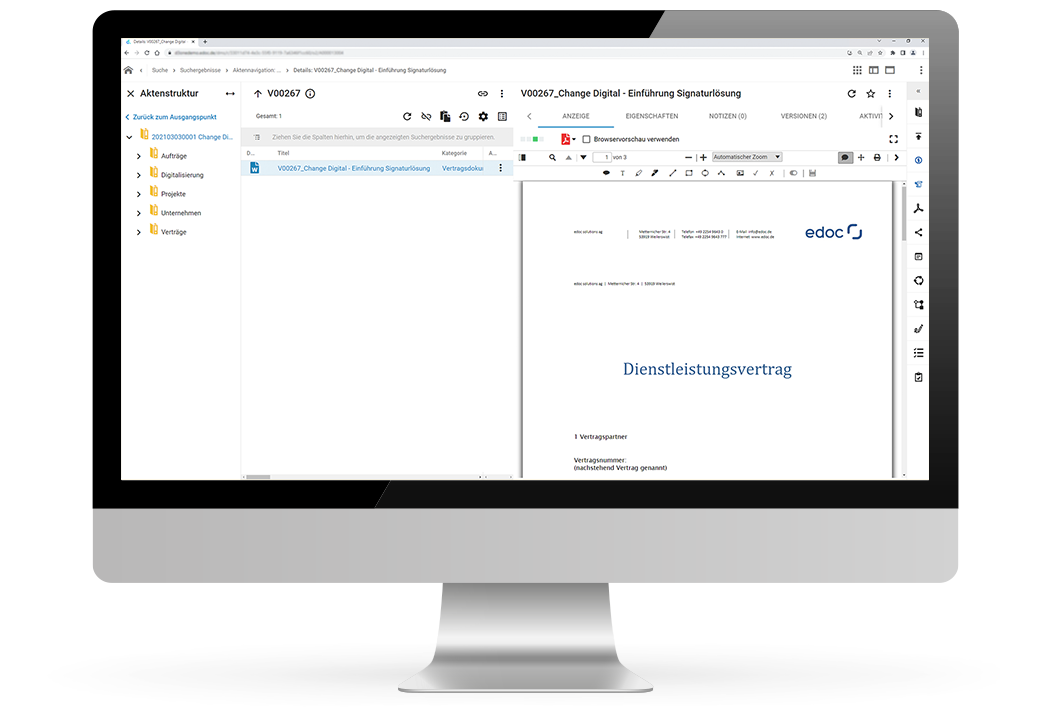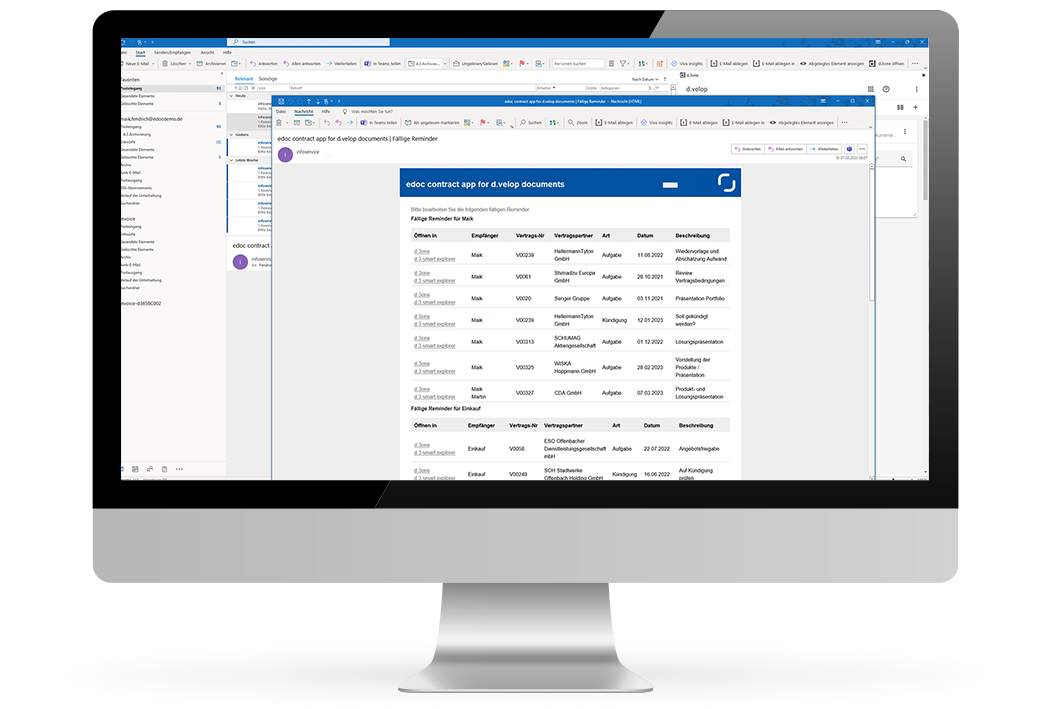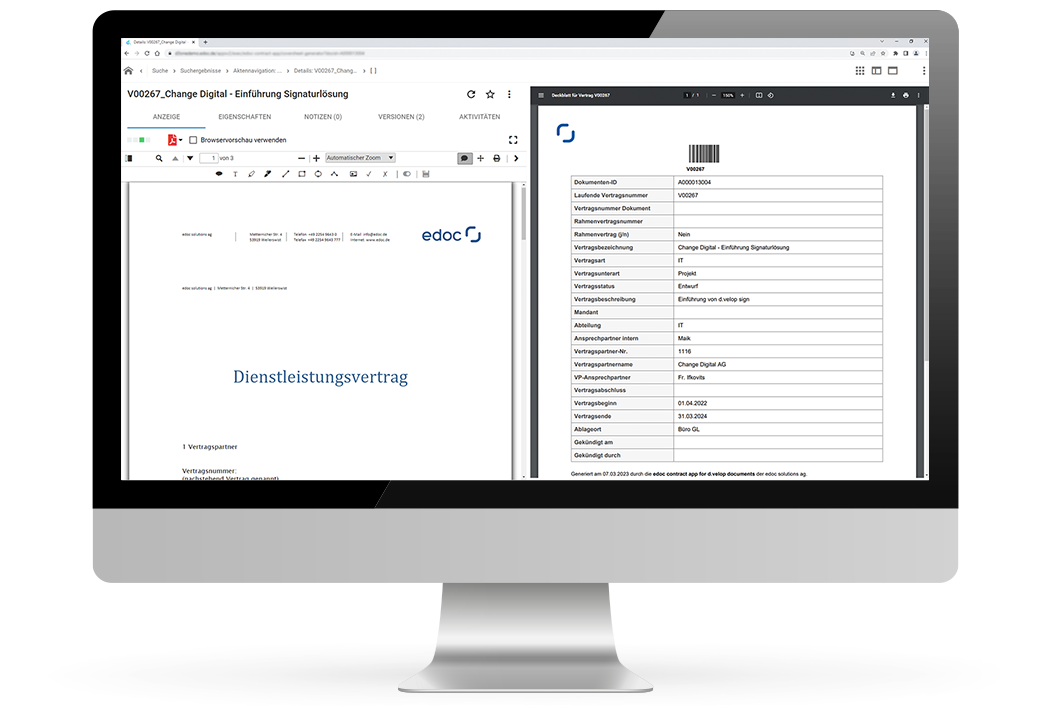 The software behind it all: edoc contract
Our digital contract management is based on the standard software edoc contract. It draws on experience from a large number of successful workflow projects in the field of contract management. Running in the cloud, on-premises or as a hybrid.

Technical specifications for edoc contract

Digitization is fun with edoc! As complete integration experts, we keep your employees on side, train them, help them overcome any fears and ensure the necessary acceptance of the new digital solution.