Discover the easy way to digitize your procurement process now. With advice, implementation, operation and service from a single partner.
A holistic digital procurement workflow creates a new standard for your company, eliminating duplicate entries and media inconsistencies. At the same time, you will reduce costs, increase efficiencies across the organization and gain better insight into your supply chains. With a digital solution, you gain benefits that will help you stay competitive in today's fast-paced business world.
Key features for you to enjoy:
Transparent and simple procurement processes
Enormous time and cost savings through automated processes
Extraordinary flexibility by creating your own workflows
Key information at a glance
Fewer errors by reducing manual activities
Noticeable reduction in workload for the departments
Flexible operating mode – cloud, hybrid or on-premises
There are great challenges ahead. But we will be by your side as an experienced partner. Our dedicated and knowledgeable consultants will personally advise you on the best solution, support you throughout the process and train your employees. Our aim is to produce an impressive result and have fun along the way!
Functions that will blow your mind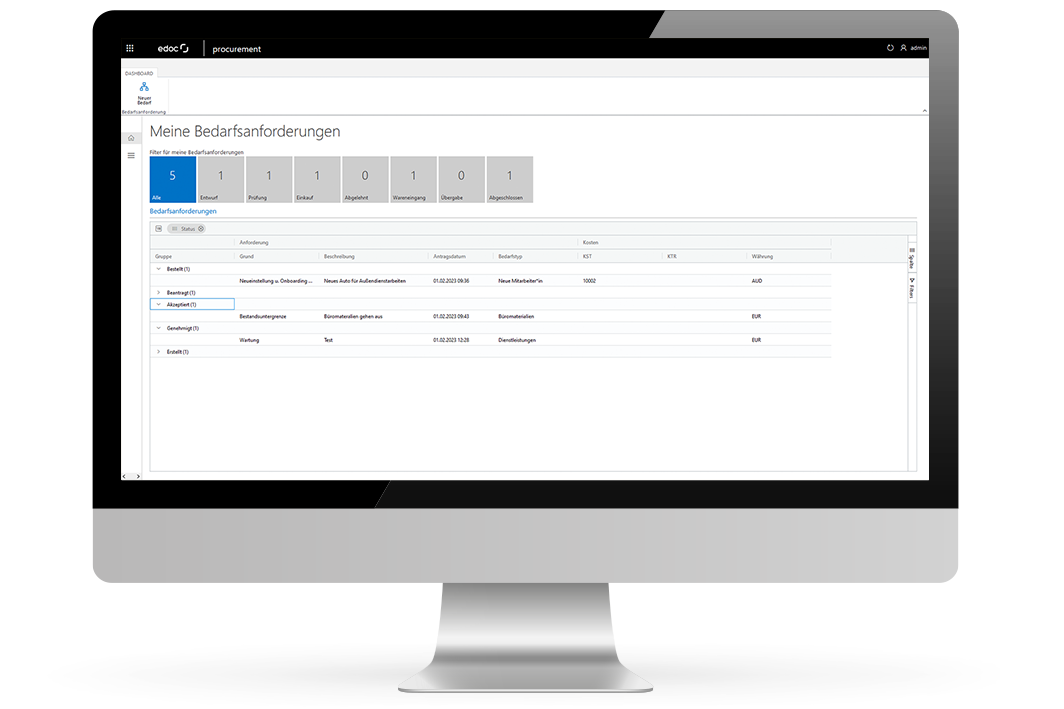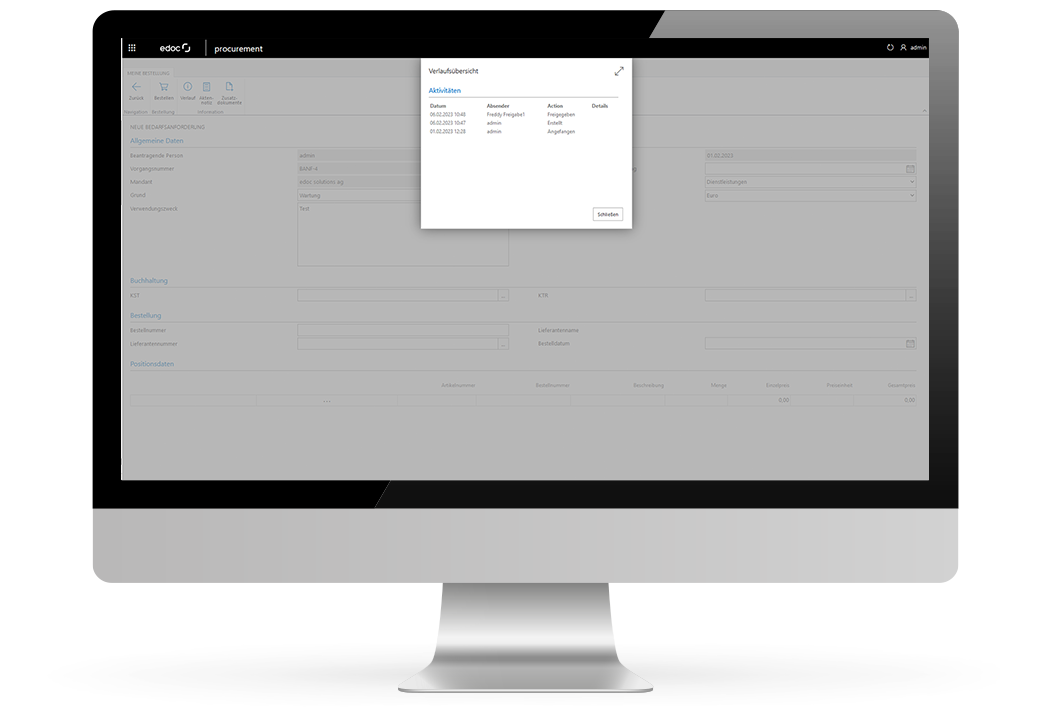 If we were an animal, we would be a wise old hare with innovative ideas
edoc forms a common bridge between the ERP and ECM environments. Our solutions integrate directly into your standard ERP system. This results in a consistent look and feel, regardless of the interface used. We are like Switzerland, completely neutral when it comes to ERP and ECM! You tell us – we do it. And we always give a fair price. Especially given that all edoc solutions are best-practice solutions. We also apply a vast wealth of experience from a large number of similar projects.
The software behind it all: edoc procurement
The functions cover the entire procurement process. From the initial notification of requirements to confirmation of receipt of the goods, you can track the status of a process in real time. The main feature is flexible workflow management, which can be used to map company-specific workflows in no time at all.

Digital procurement workflow with xSuite for SAP
With xSuite Procurement, holistic P2P workflows can be carried out directly within the SAP system. The solution ensures that document-based processes are automatically mapped throughout SAP. This accelerates and simplifies processes, improves work results and helps to achieve targets more easily.

We are once again grateful to have had help from the edoc team in developing part of our digital roadmap. By successfully automating purchasing processes and using AI in IT processes, we were able to benefit from state-of-the-art intelligence. From both a theoretical and practical point of view, edoc has expertise in both d.velop documents and Infor – and always keeps an eye on any developments!
Peter Herzog, Project Manager of the Production Organization for the ESCHA Group