We have a good incentive to maintain long-term strategic partnerships with other manufacturers and technology suppliers based on trust and common goals – it keeps us up to date with the latest developments.

d.velop AG, based in Gescher, is an innovative and dynamic IT company that focuses on the areas of Enterprise Content Management (ECM), digital archiving, document and workflow management and knowledge management. d.velop is the manufacturer of the d.velop documents platform, a leading solution with over 12,200 customers and more than 2,800,000 users.
Digital Life Sciences GmbH has been a d.velop partner for GxP-compliant documentation solutions since 2007. These solutions are a useful enhancement for d.velop documents. They primarily facilitate document-based manufacturing/production and quality management processes. In addition to regular customers from the life sciences industry (pharmaceuticals, medical technology, food supplements, cosmetics), companies from the steel industry and the service sector also rely on the solutions of Digital Life Sciences GmbH.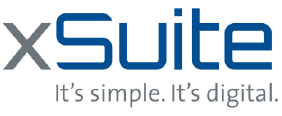 xSuite Group is one of the leading software manufacturers for intelligent applications to automate document-based business processes. The international company is an expert in incoming invoice processing in SAP. More than 200,000 users already process over 60 million invoices per year with xSuite.
Microsoft is the world's leading manufacturer of standard software, services and solutions that help people and companies of all industries and sizes to develop their full potential. Security and reliability, innovation and integration as well as openness and interoperability are the focus when developing all Microsoft products.
Infor offers innovative business applications in the cloud. These applications provide specialized process support and scientific expertise to selected industries. Infor has 15,000 employees and 90,000 customers in more than 170 countries and regions.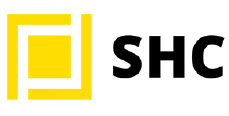 SHComputersysteme GmbH was founded in 1974 as an information technology service company. Since then, a dedicated team of specialists has been involved in the development and project implementation of complete business management solutions for medium-sized trading companies.
FAST LTA develops and markets technologies and solutions for the long-term preservation of digital data. Using patented hardware and software technologies for low-cost and convenient, high-security long-term archiving allows entirely new markets to be opened up.
Image Recognition Integrated Systems (I.R.I.S.), a member of the Canon Group, is a leading manufacturer of content-to-process technologies. I.R.I.S. provides, among other things, solutions for automated processing of invoices and orders, as well as HR, purchasing and supplier dossiers.
Lasernet is a high-performance input & output management system with form printing. Lasernet's impressive Dynamics integration adds key functions that are not part of the core competence of an ERP system. This includes an intuitive form designer that anyone can use to create their own forms. As a one-size-fits-all middleware product, data can not only be printed out, but also converted into a wide variety of formats and output or read in via any electronic media. Formpipe is an active MBUF and AXUG partner.
With its 690 employees and EUR 85.1 million turnover in 2017, Sycor GmbH is one of the members of the Microsoft Dynamics President's Club. The prestigious group includes the top five percent of all Microsoft Dynamics partners worldwide. As a full-service provider for Microsoft Dynamics AX and Microsoft Cloud Solution Provider, Sycor has gold and silver partner status in a wide range of areas and a quality management system certified according to DIN EN ISO 9001.

GRAU Data GmbH is a flexible and efficient medium-sized company with many years of experience in the field of HSM and archiving. It markets its software products worldwide via distributors, resellers, integrators and OEMs.